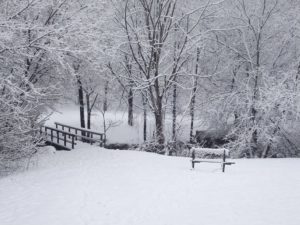 Join UFORA's Stephen Smith for a guided walk through Taylor Creek Park to see the restored wetlands, and learn how to identify diverse plant species during winter conditions.
It's one of several nature walks organized by the Toronto Field Naturalists this winter, each one led by an expert on natural ecosystems that often go unseen along the city's vast ravine network.
When: Saturday, January 6 — 10:00 am
Where: Meet on Victoria Park Avenue, in front of the Victoria Park subway station for a circular walk.
Please wear suitable footwear for icy trails and some slopes, and note that there are no washrooms on site.