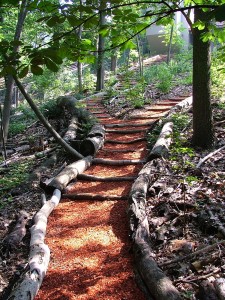 UFORA is a Toronto-based urban forestry firm that helps individual homeowners, municipalities, professionals and community organizations improve the urban forests and natural habitats of southern Ontario.
We work at all scales – from one tree in your yard to many acres of forest in a city ravine or country estate.
Our projects are based on careful analysis of client needs and developed with their best interest and wishes in mind.
Contact Us to discuss your project requirements.
Do you have fallen trees on your property that need to be cleaned up?  We can help!