Serving southern Ontario for over 25 years, UFORA offers clients the best service in urban tree care, invasive species control and project installation and management.
Stephen Smith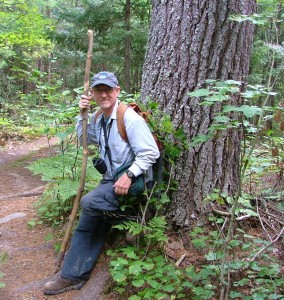 Stephen has supervised hundreds of forestry projects throughout Ontario since 1982, and founded UFORA in 1993. He is a Consulting Forester, an approved Butternut Health Assessor, ISA Certified Arborist, Qualified Tree Risk Assessor and IMP Certified Applicator for public works. He is qualified in Ecological Land Classification in Ontario and is a Certified Seed Collector.
Stephen is a director of the Society for Ecological Restoration (Ontario Chapter), a member of the Ontario Invasive Plant Council, and a current director of the Forest Gene Conservation Association of Ontario. He was a volunteer on the Habitat Restoration Committee of the City of Toronto Task Force to Bring Back the Don 1991-2008, where he helped to design and implement many habitat restoration projects in Toronto's Don Valley. He worked on a committee with the City of Toronto Planning Department to create the booklet Trees, Shrubs & Vines of Toronto, A Guide to Their Remarkable World between 2010 and 2016 and has updated the Invasive Plant List for Ontario for the Invasive Species Centre.
Beyond his extensive work with UFORA, he has been an expert witness at Niagara Escarpment Commission hearings and the Ontario Municipal Board. He has worked for the Ontario Ministry of Natural Resources and Forestry as well as many contractors across Ontario in a variety of forestry and arboriculture positions. He has worked with most of the larger organizations across Ontario that plant trees or promote plantings and ecological restoration work, and founded the non-profit tree planting groups T.R.E.E.S. and Root Action with others in 1991-95.  He is a former member of the Professional Advisory Committee for the Niagara College Ecosystem Restoration Course, and a frequent guest lecturer at garden clubs, workshops and conferences throughout southern Ontario. 
Alex Karney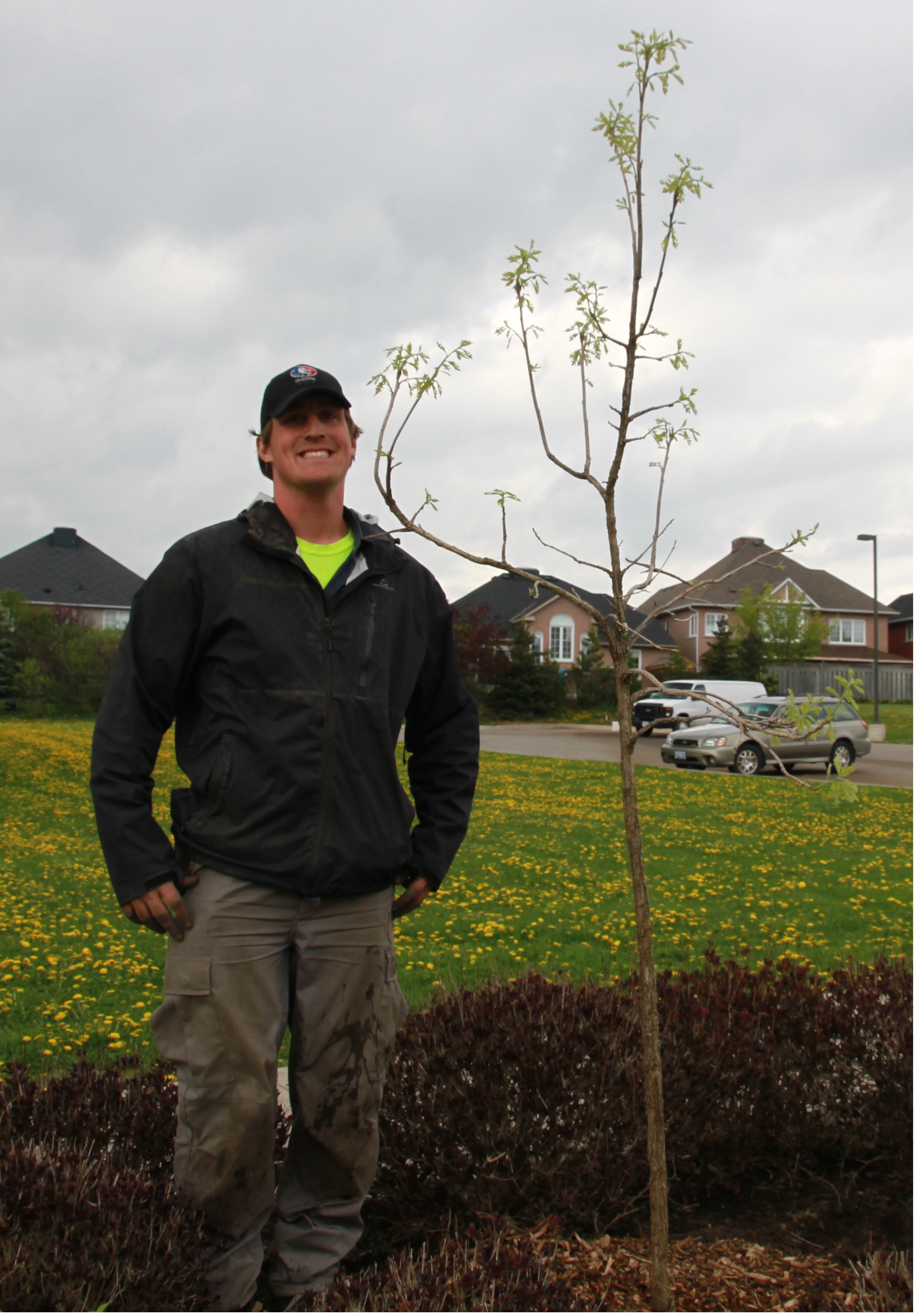 Alex completed both his undergraduate and graduate work at the University of Toronto, finishing a Master's of Forest Conservation in 2009 and an Honours Bachelor of Science majoring in Forest Conservation and History in 2007.
Alex joined the UFORA team in Spring 2012, and currently works as an ISA-Certified Arborist and is ISA Tree Risk Assessment Qualified. His primary work includes writing arborist reports, tree protection plans, ravine stewardship plans, supervising construction, and working with our crew doing on-the-ground ravine and habitat restoration. He is also qualified in Ecological Land Classification, and has attended the Erosion and Sediment Control Design Certificate Course run by the Toronto and Region Conservation Authority (TRCA).
Following his Master's, Alex worked for an environmental non-profit in Honduras called GreenWood (Honduran partner Fundacion Madera Verde), which works with local artisans and woodworkers to sustainably extract, produce, and market value-added forest products. He still advises GreenWood periodically as a consulting forester, and will serve on the board of the Canadian branch of GreenWood once formally established.
Highlights of Honduras work include working with Missouri Botanical Gardens to describe an artisan-used plant species that was missed in scientific identification and publishing "A New Monstera Species (Araceae) of Economic Importance from Honduras," in the peer-reviewed journal Economic Botany. He also collected samples of Bigleaf Mahogany (Swietenia macrophylla) for DNA analysis, documented illegal deforestation and land clearance, and supported local tree-planting initiatives.