A new condominium building was being built on the top of a very steep slope overlooking the Humber River. The upper slope was eroding and the lower half was a sheer shale cliff.  The slope was covered with invasive Manitoba Maple trees and vines. In 2006 we cut everything that didn't belong, used the logs to create terraces and then replanted and seeded the slope.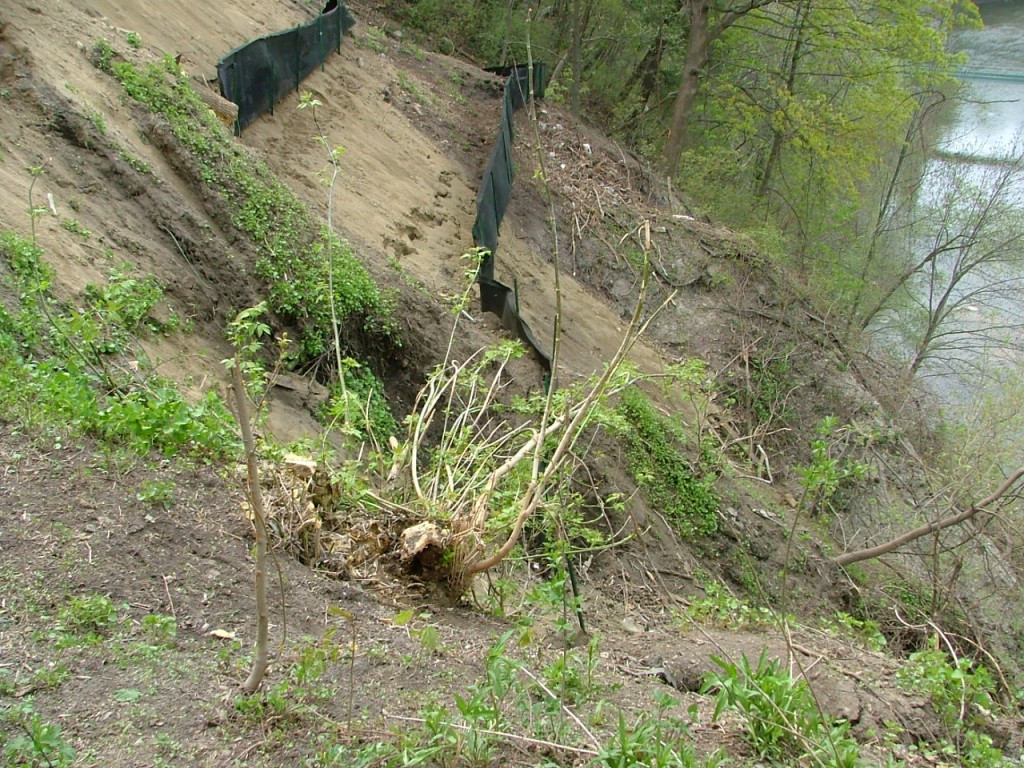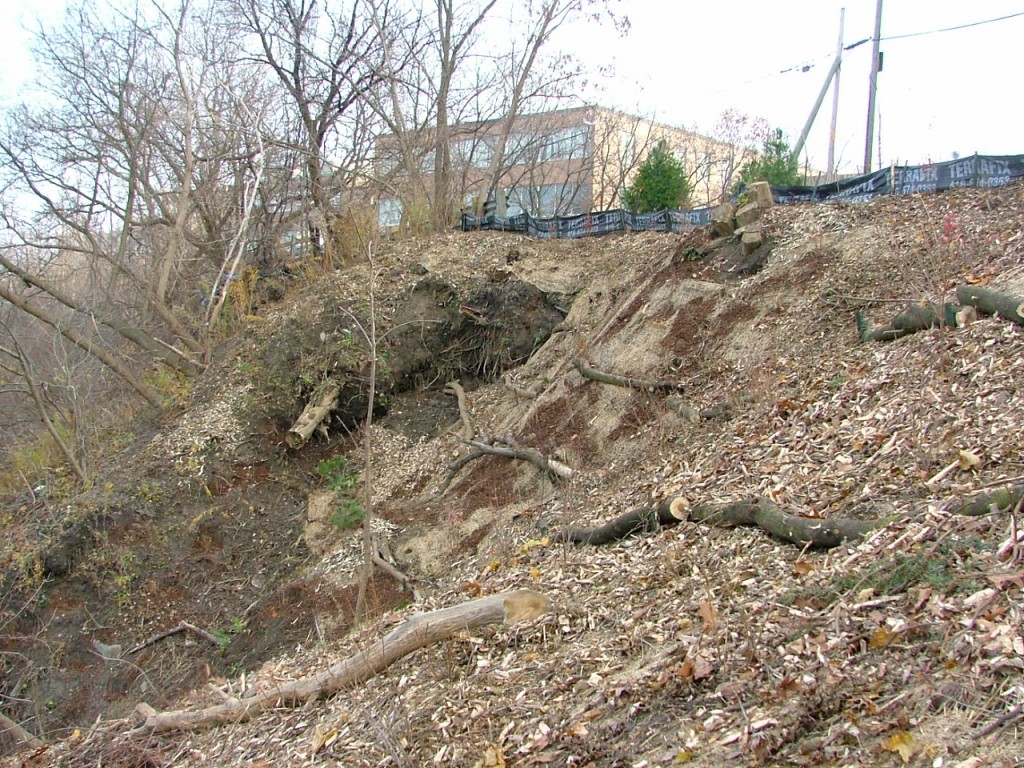 The upper tableland section was planted as a natural garden, with a more formal planting arrangement than the slope below the silt fence.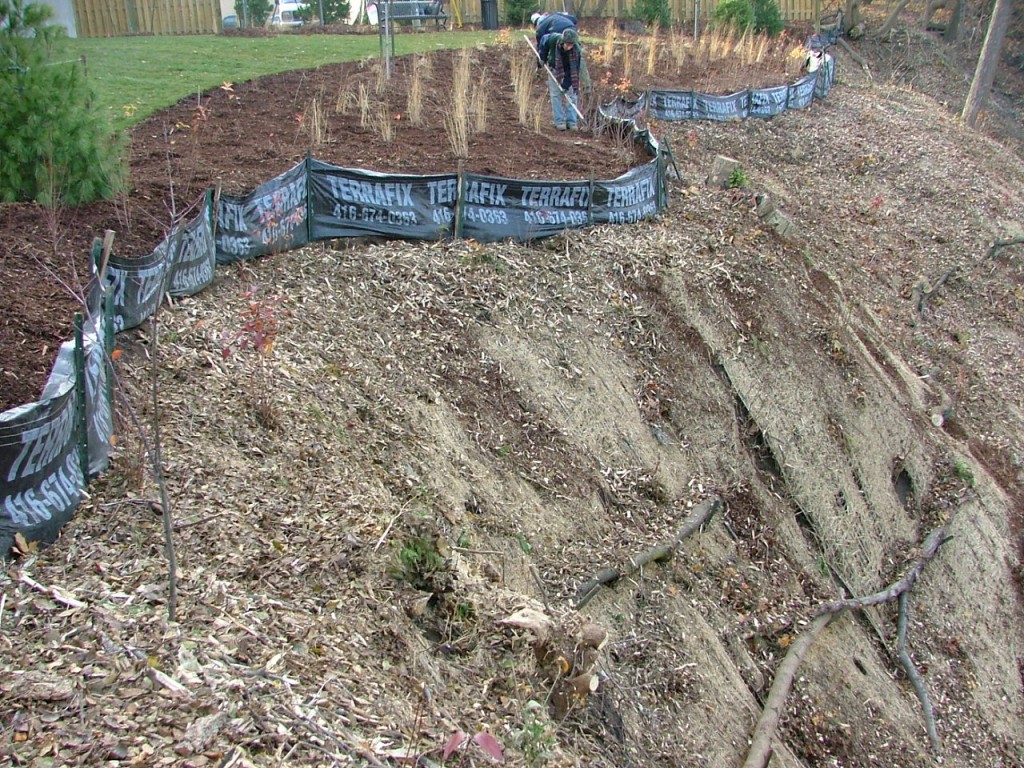 This is how it looked one year later.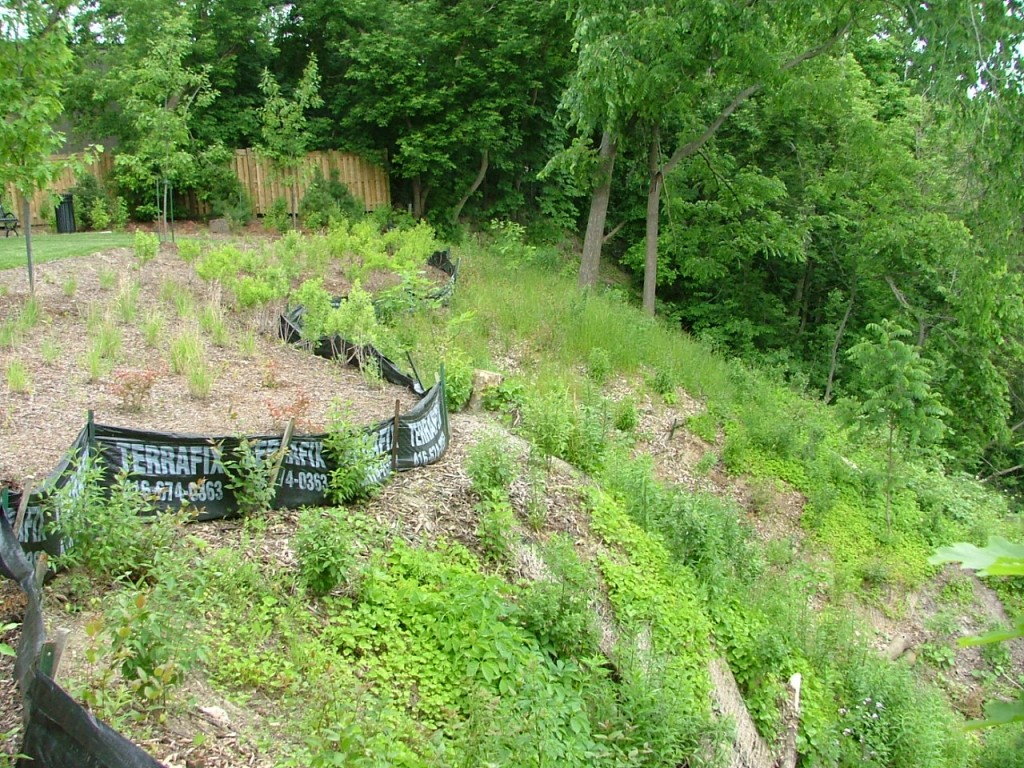 The formal planted area one year later in late fall.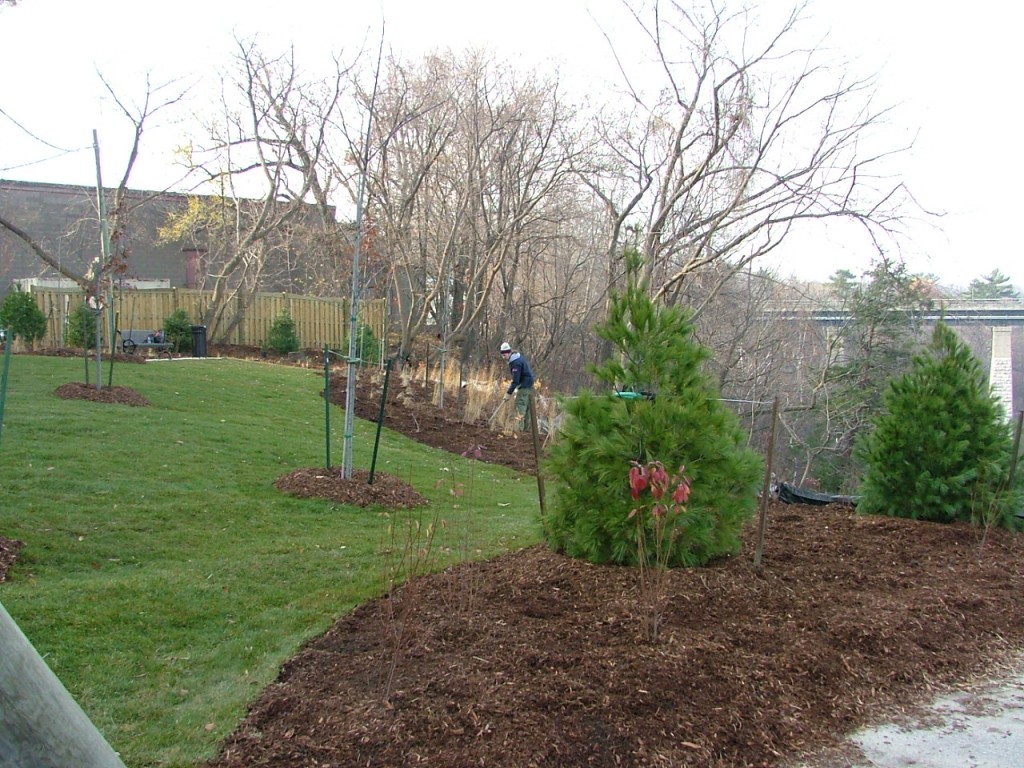 View from the lawn two years after we began.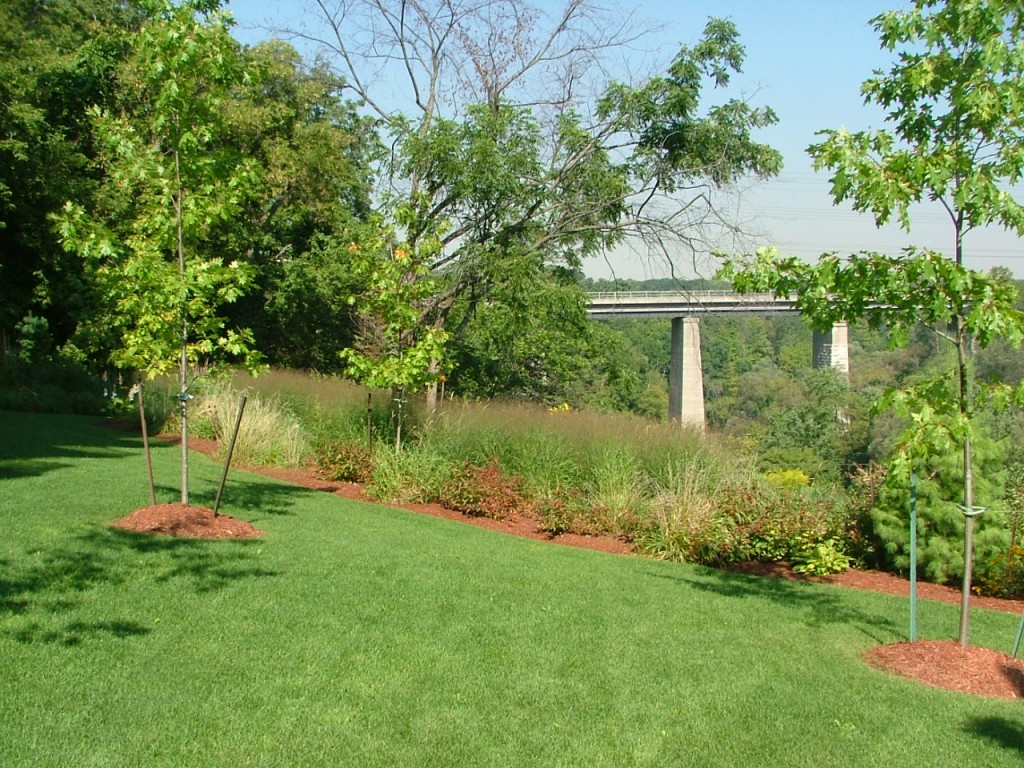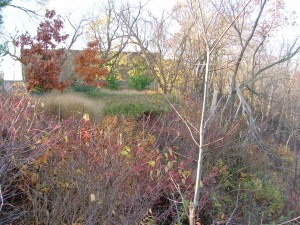 Two views of the upper slope in fall 2011. All of the bare ground is covered with desirable native vegetation.