When we began, the property was a dumping ground for yard debris. About 95 percent of the trees were tall Norway Maples and there was virtually no ground cover at all anywhere.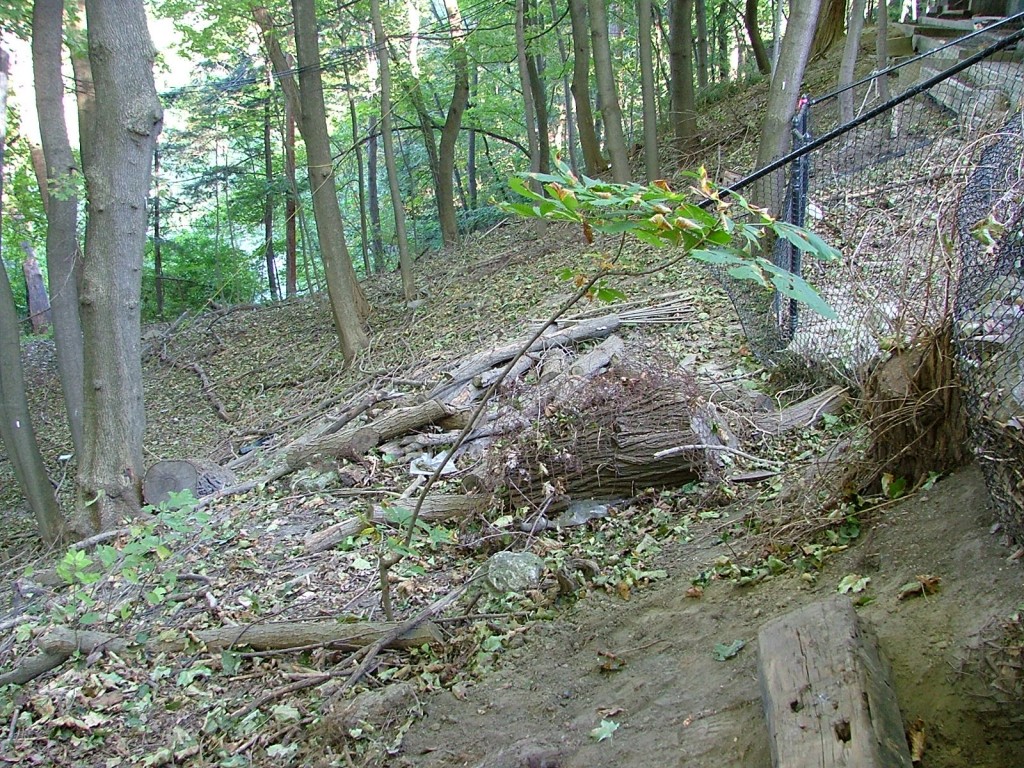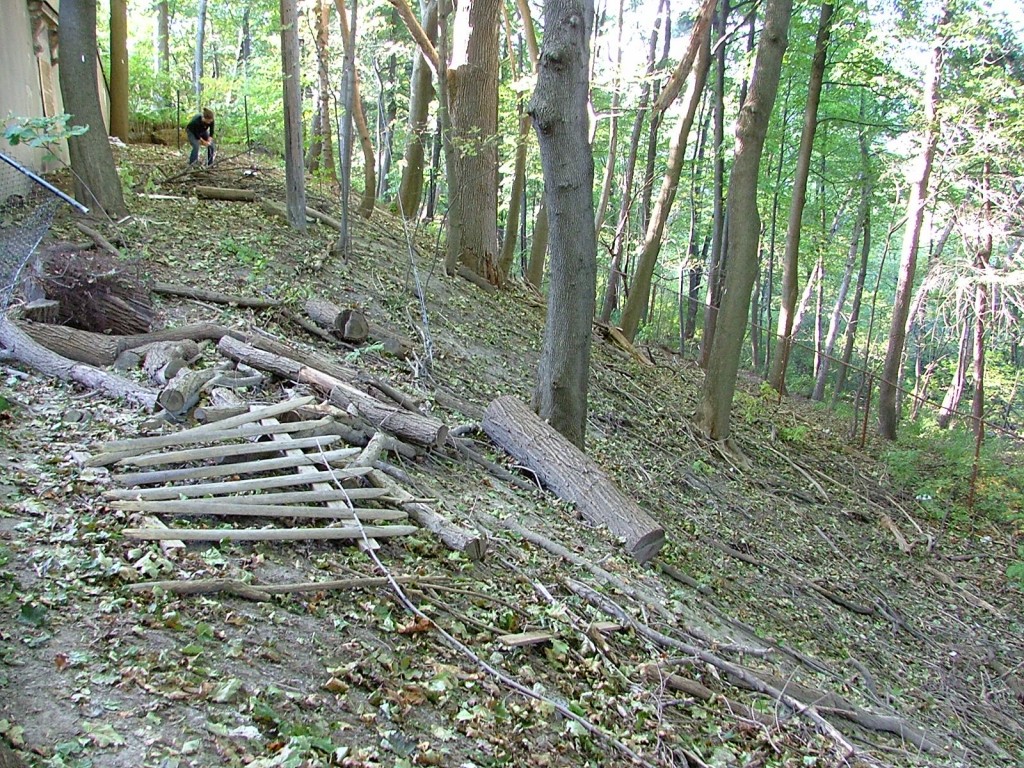 We left most logs on site to rot and build up the humus in the soils. They also hold soil and leaves in place to help the plants grow, and it saved the owner a lot of money.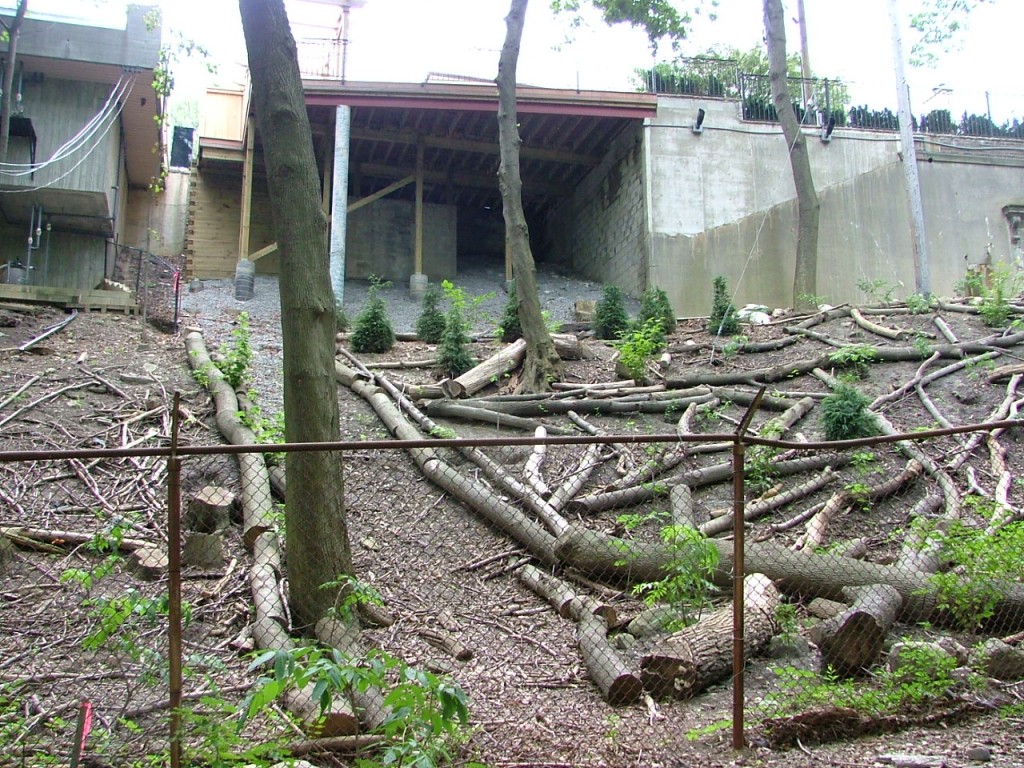 Two years later this is how it looked. Growth is slow because we left some Norway Maples to provide a canopy and it's still dry so plants don't grow as quickly as on a moist site.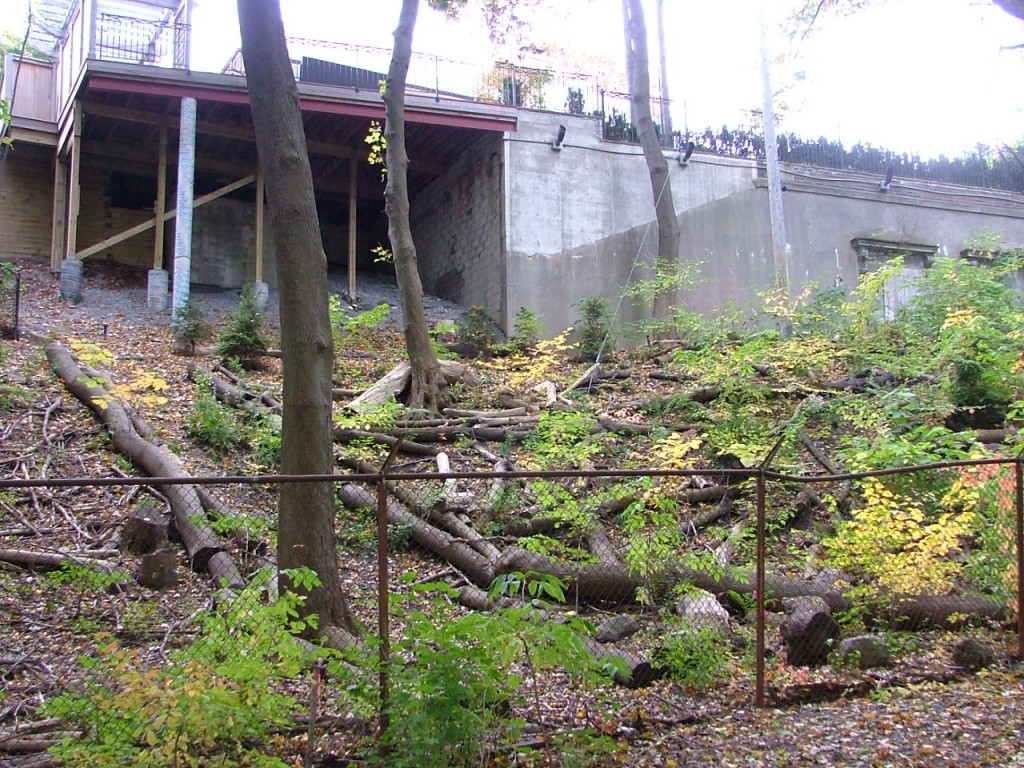 Here it is again in 2009. Plants are filling in all the spaces and it's hard to walk without stepping on them.