When we began the site was a refuse dump and someone was actually living under the rear deck.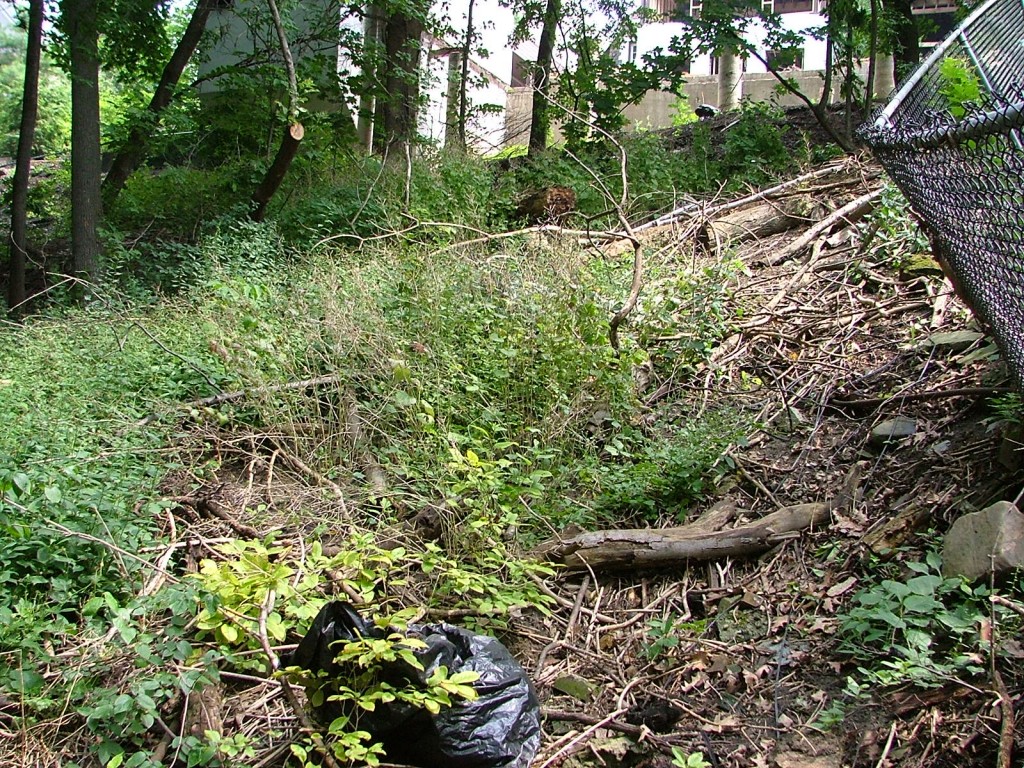 We had to leave some invasive trees or there would have been no canopy left.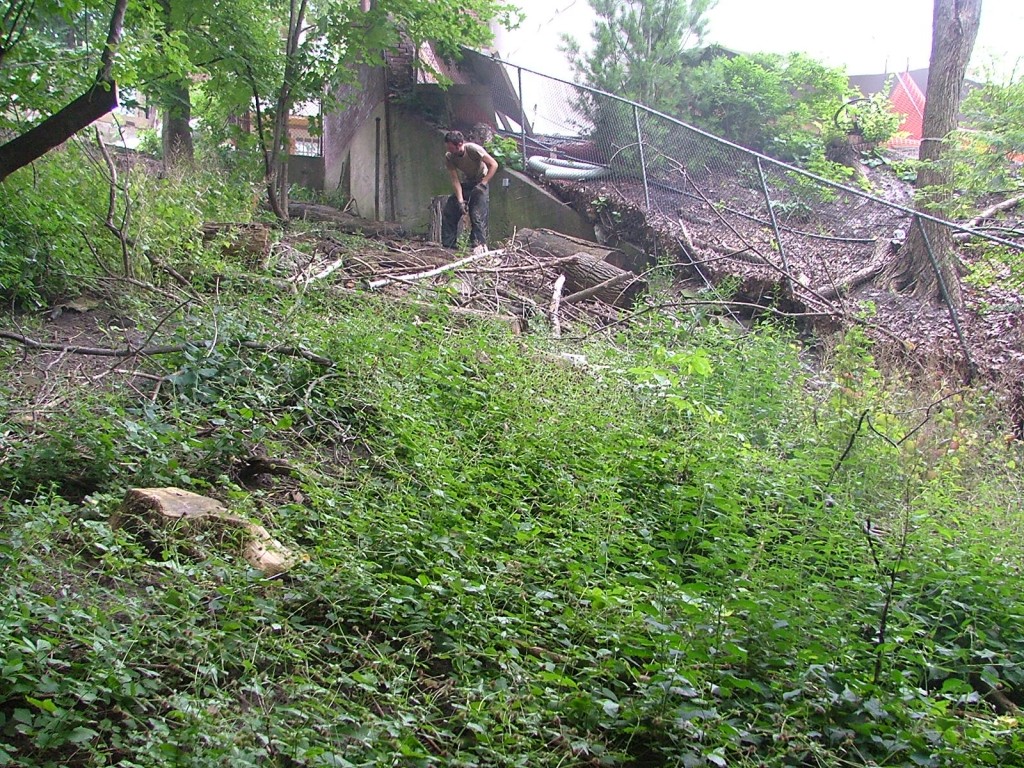 We created a trail system so the owners could get to the parkland at the bottom more easily.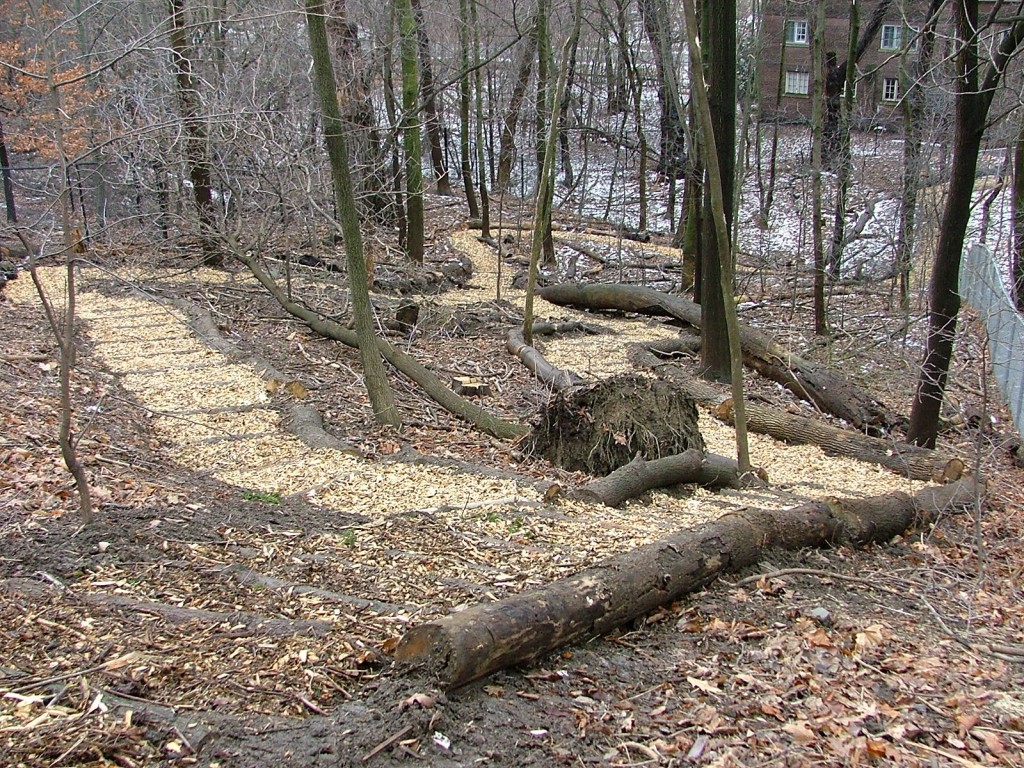 The same view as the first picture, cleaned up and ready for new plantings.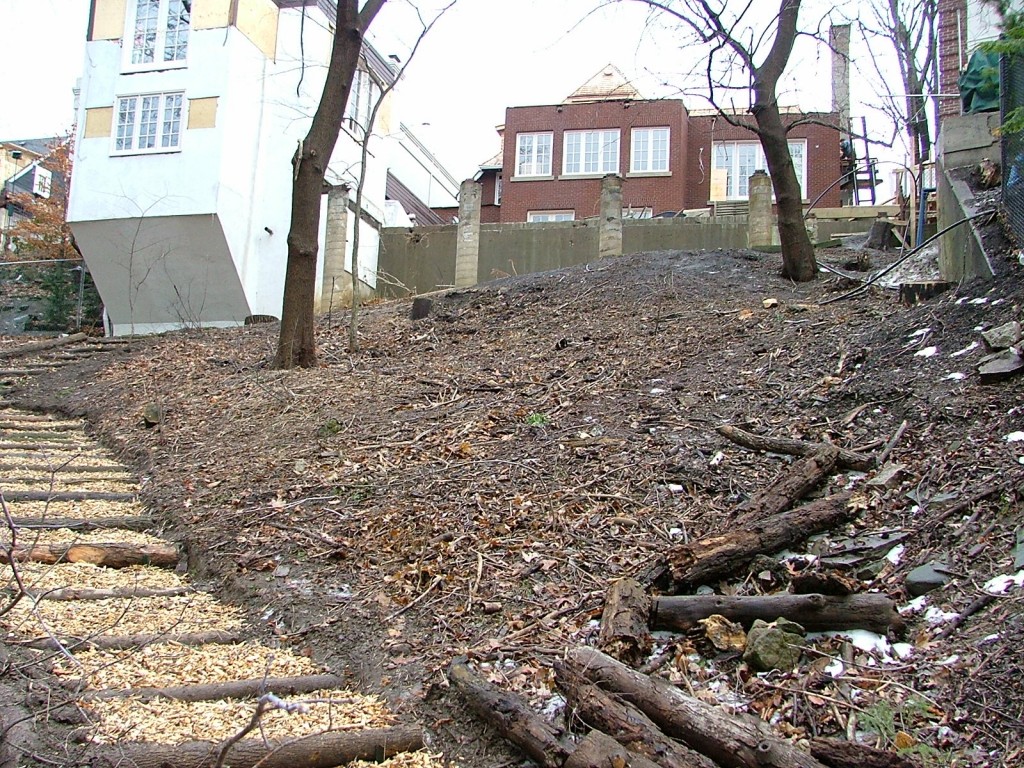 Here's the same view in June 2011. Plants have grown quickly and we're now getting canopy when there was none. A view of the lower slope in 2011 with young Hemlock and ferns.