These little flowers are usually the first clues that warm weather has arrived in Canada and Spring is well on its way. They smell fragrant and have a bright purple, blue-ish kind of lavender tone that beautifully contrasts with the green and brown tones of the Earth. You've likely seen them poking through the dead leaves and moldy mulch, in between the rocks and naked bushes in your backyard or garden. You've probably seen them growing in patches on a neighbour's lawn or on a slope of a ravine behind your apartment. You've likely seen them just about everywhere you turn around this time year, and while these little flowers are a refreshing change from the winter blues, you might have asked yourself Why are these things everywhere? 
Invasive
The reason these little flowers are everywhere you turn is due to the fact that they behave more like weeds than they do actual flowers, and that is because they are highly competitive and tend to succeed in outcompeting other plants (especially our very own beloved native plants!). Scilla siberica (Siberian squill or wood squill) is a species of flowering plant in the family Asparagaceae, native to southwestern Russia, the Caucasus, and Turkey. It was introduced to North America and known for its early Spring flowers. These perennial bulbs are so competitive that once they start to naturalize on a lawn or a slope, they are likely to continue increasing in numbers year after year and the only way to truly get rid of them once and for all would be to weed out each bulb one by one.
Poisonous
While they are beautiful and widespread, the Government of Canada actually lists them as a poisonous plant on the Canadian Poisonous Plants Information System. The entire plant contains cardiac glycosides, which could potentially cause poisoning if swallowed or ingested – though no serious cases of poisoning have ever been documented (thankfully!).  Still, this is not a good plant to have around children or pets, just in case the beautifully coloured petals on these little flowers entice a taste test. They have been known to cause minor gastrointestinal pains and vomiting in curious cats and dags. Other Scilla species may be available in Canada and may also contain toxins. Scilla species may also cause skin irritation in sensitive individuals (Lampe and McCann 1985, Spoerke and Smolinske 1990).
Are there Scilla on your property?
If you just realized that Scilla is taking over your property, fear not – UFORA is concerned with maintaining natural habitats and landscapes from evil enemies such as invasive species. Our restoration practices follow guidelines in Toronto's Ravine Protection Bylaw offering you the most environmentally responsible management practices. UFORA specializes in restoring sensitive habitats in your area by controlling invasive species (such as Scilla) and plants that are foreign to Southern Ontario and ensure the growth of healthy indigenous plants. UFORA's restoration work involves cutting invasive and dangerous trees, removing garbage, erosion control, and planting new native trees, shrubs, and ferns.
Whether you need Scilla removal, shrub removal, buckthorn removal, or the removal of any invasive species on your property, UFORA ensures the most responsible and ethical restoration services. Click here for more information on our invasive species removal services.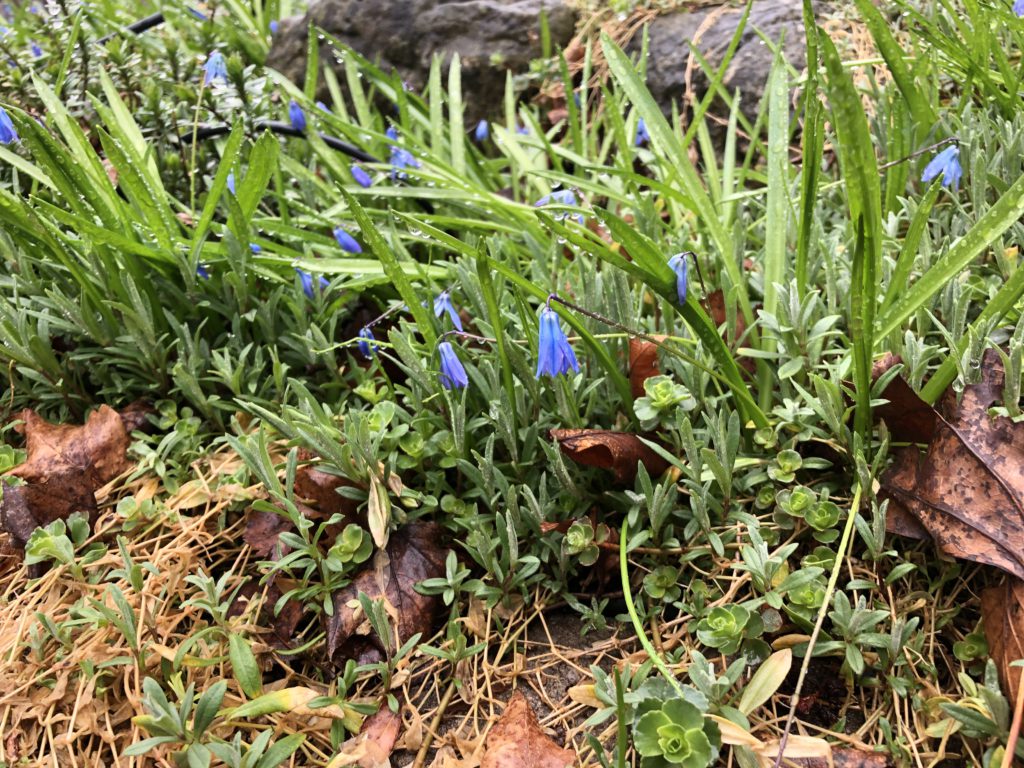 Discover more invasive species common to Toronto ravines and natural areas.