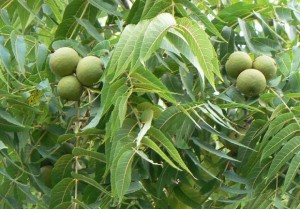 UFORA's Stephen Smith weighs in on the discussion about Black Walnut trees in Toronto's residential neighbourhoods.
In this CBC article (plus a radio interview on Gillian Deacon's "Here and Now"), Smith argues that people need to consider whether there's actual danger from falling walnuts. "I've never heard of anyone being harmed," he said. "A lot of things to do with trees are based on fear, not on fact."
The City of Toronto's Forestry Department confirms it has no record of anyone ever being hurt by a falling walnut. Smith says the trees are important because, as a native tree to the region, they grow well, support wildlife and rarely have diseases.